TERMS AND CONDITIONS OF USE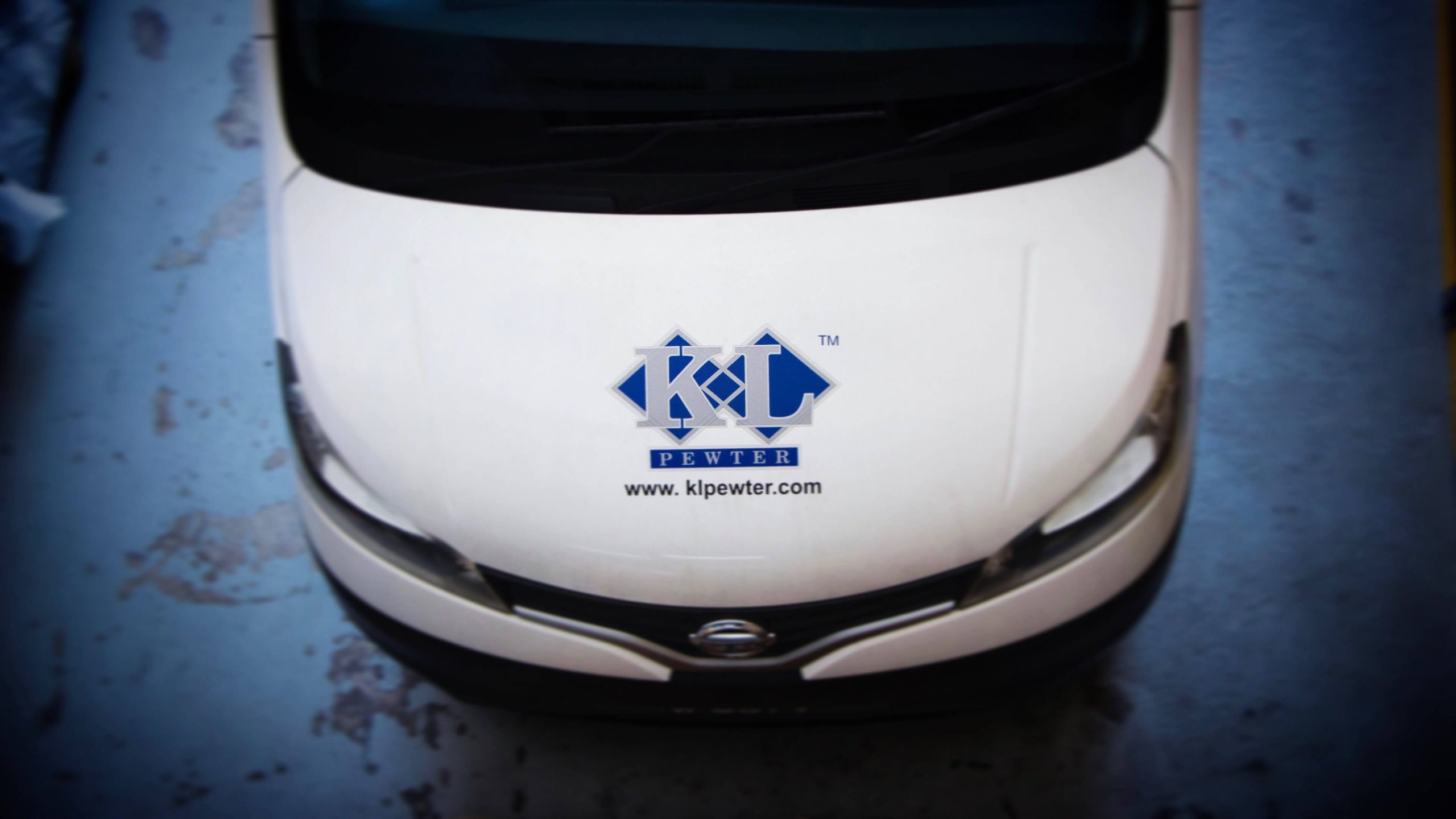 SHIPPING
Estimate Delivery Time
We ship locally within Peninsular Malaysia and East Malaysia.
Peninsular Malaysia :  2 – 6 working days
East Malaysia :  5 – 12 working days
We do ship international worldwide, contact us for more information.
International Economy :  6 – 18 working days
International Express :  2 – 8 working days
* Product with customised laser engraving may require an additional 1 – 2 working days to process the order.
* For bulk purchase order, it may require some time to process the order.
Shipping Fees
We have three options for local shipping. Different courier option or location may have different shipping charges.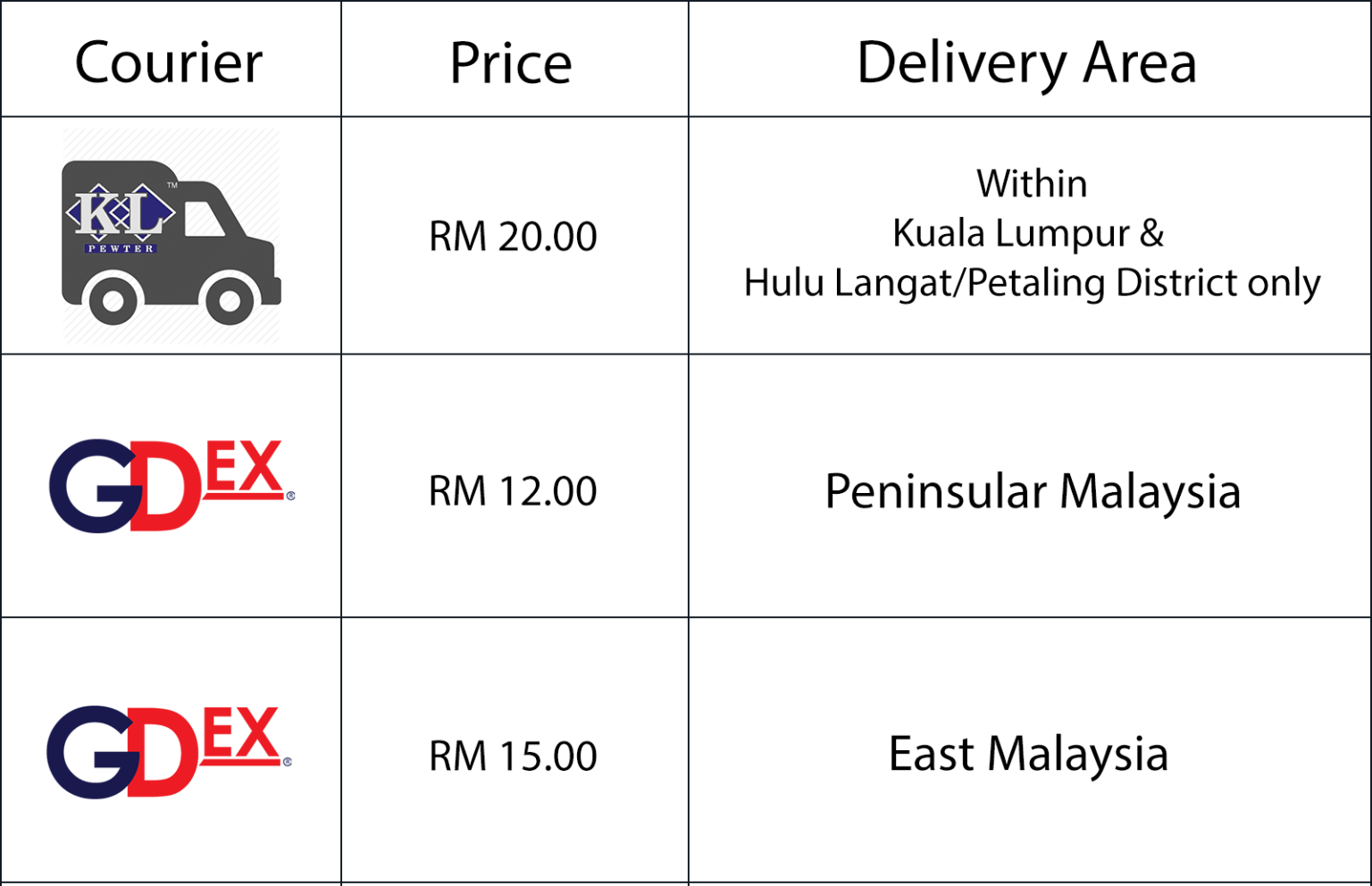 * We provide Free Shipping within Malaysia after purchasing RM 200.00 or above.
Disclaimer about Import & Custom duty
Dear valued customer, customer/buyer should always assume the responsibility to pay the Import & Custom duty to clear their order/parcel through customs.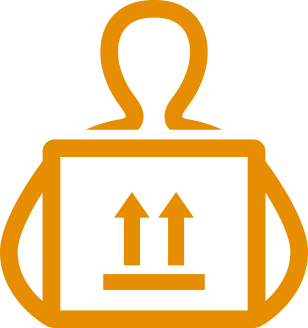 You can pick up your item(s) in-store on our working hours.
Please make a pick up appointment call at +603 4297 7928 / +6012 5377928.
Working hours :  Mon-Fri  8:30am – 5:30pm
CUSTOMIZE LASER ENGRAVING
For Customised Laser Engraving service, contact us or send us your ai. file (Adobe Illustrator Artwork) with created outlines to info@klpewter.com shortly after placing an order.
For any questions or feedback, please do contact us and we will try our best to respond to your inquiry within 24 hours.
PAYMENT
K.L. Pewter accepts all Visa, MasterCards and Paypal, both Credit and Debit, and is 3D Secure enabled.
All your credit card information are protected by using Secure Socket Layer (SSL) means of industry-leading encryption standards.
If you have any concerns about KL Pewter or your use of the site, please get in touch with a detailed description, and we will try to resolve it.